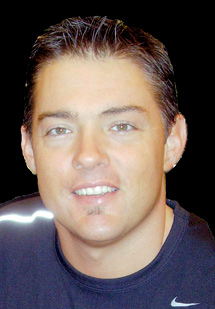 Ty Barnes
I have been working as a Certified Personal Trainer since 1999. Since then I have had many clients come to me for many different reasons. I have helped professional and amateur athletes to achieve higher levels of success in their sport. I have helped body builders to pack on muscle and increase overall strength. I have helped rehabilitate clients with muscular and skeletal injuries. But without a doubt, the most common reason my clients have sought me out has been to help them lose weight.
As a child and as a teenager I was always overweight. After getting out of the Marines in 1997 I found that I had to keep up a steady exercise routine if I did not want to be 300 pounds before I hit 40.
Why am I telling you this? I want you to realize that I am not that much different than you are. I want you to realize that by doing the same things I do, you too can achieve similar results. Either through my Siesta Key Boot Camps on the beach, or with one-on-one training sessions, or by helping you craft your ideal workout schedule, let me help you attain your fitness goals.
Training Certifications
Certified Personal Trainer
Certified TRX Trainer
Certified Group Trainer
Areas of Expertise
Weight Loss, Post Rehabilitation, Sports Specific Training, Boxing Fitness, TRX Training, Nutrition, Assisted Stretch